Learn More About Tile Flooring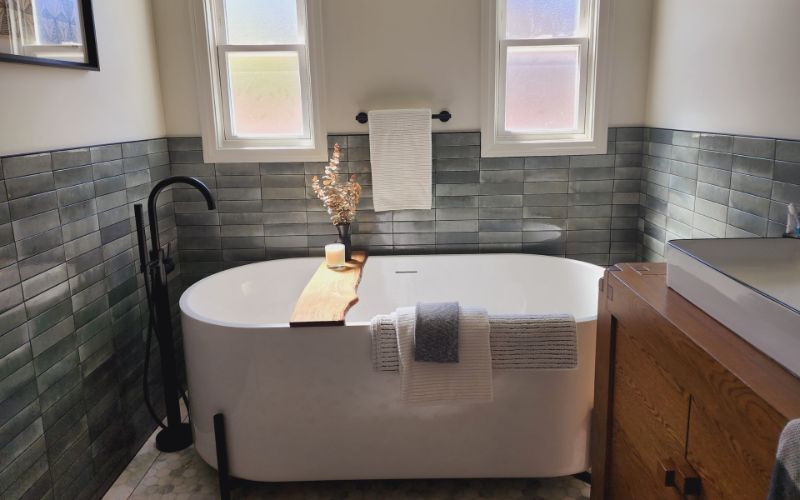 Tile flooring is a versatile and durable option that offers numerous advantages for homeowners. Ceramic tiles, one of the most popular choices, are known for their affordability and wide range of design options. They are made from clay and fired at high temperatures, resulting in a water-resistant and long-lasting material. Ceramic tiles can be found in various colors, sizes, and finishes, allowing homeowners to achieve different styles to suit their preferences. They are easy to maintain and can withstand heavy foot traffic, making them suitable for high-traffic areas like kitchens and bathrooms.
Porcelain tiles, a type of ceramic tile, offer enhanced durability and resistance to moisture, stains, and wear. They are made from refined clay and fired at higher temperatures, resulting in a denser and harder material compared to regular ceramic tiles. Porcelain tiles are highly durable and suitable for both indoor and outdoor applications. They can mimic the look of natural materials like stone or wood and are available in various finishes. Porcelain tiles are ideal for areas that require extra protection against moisture and heavy use.
Natural stone tiles, such as marble, granite, slate, and travertine, provide a luxurious and timeless appearance to any space. Each type of stone has its unique characteristics, colors, and patterns, offering a truly unique flooring option. Natural stone tiles are highly durable and can withstand heavy use. They add a touch of elegance and natural beauty to rooms, making them suitable for areas like entryways, bathrooms, and kitchens. It's important to note that natural stone tiles require proper sealing and regular maintenance to preserve their appearance and longevity.
Frequently Asked Questions